Principal Investigator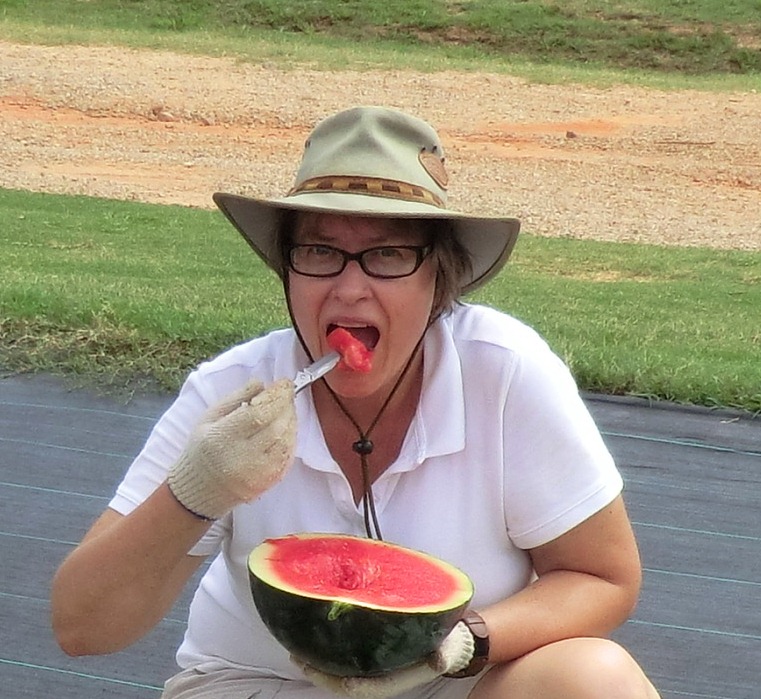 Cecilia McGregor
Cecilia obtained her Undergraduate in Animal Physiology & Genetics and M.S. in Molecular Genetics at the University of Stellenbosch (South Africa) and her Ph.D from Louisiana State University. She has worked on a wide variety of organisms, including fish(!), Proteaceae, maize, potato and sweetpotato. She joined UGA in 2008 and currently focuses on watermelon, squash and bell pepper breeding and genetics.
Lab Members
Jesse Kuzy (Research Technician: 2018 to present)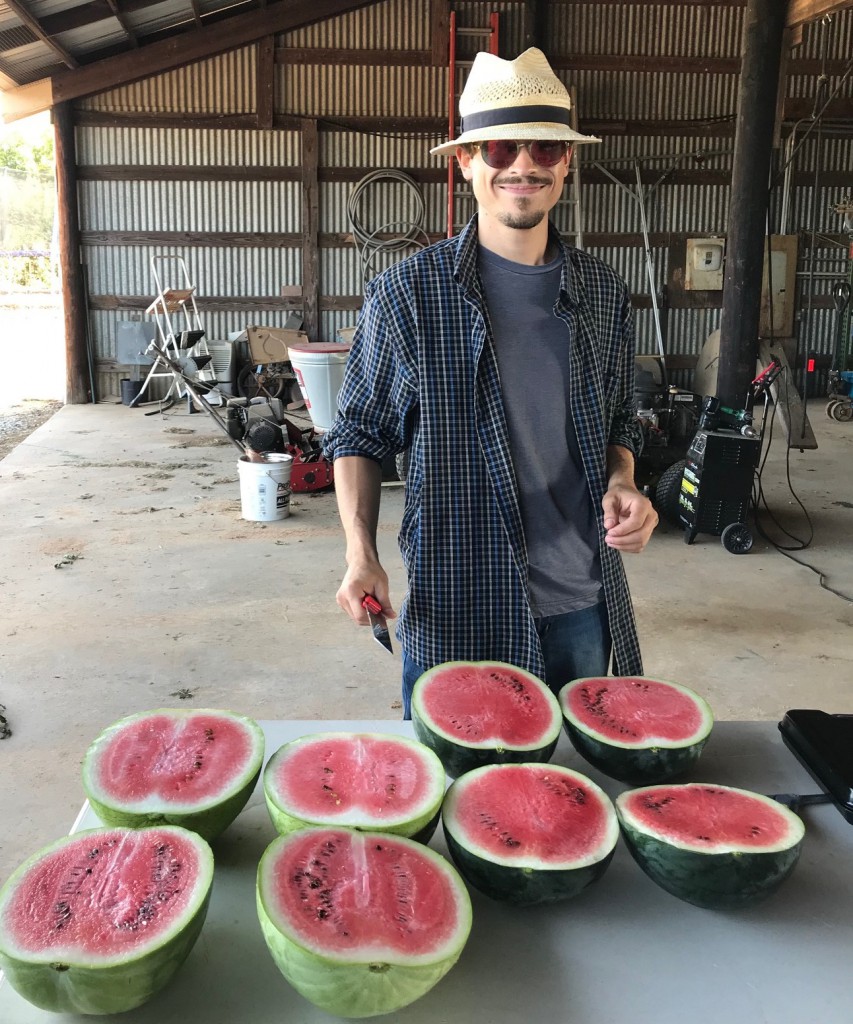 Jesse graduated with a B.S. in Biomedical Engineering from Georgia Tech in 2011 and an M.S. in Artificial Intelligence from UGA in 2018. His previous research involved blueberry bruise detection and cotton trash analysis using pulsed thermographic inspection.
Alex Luckew (Postdoc: 2019 – present)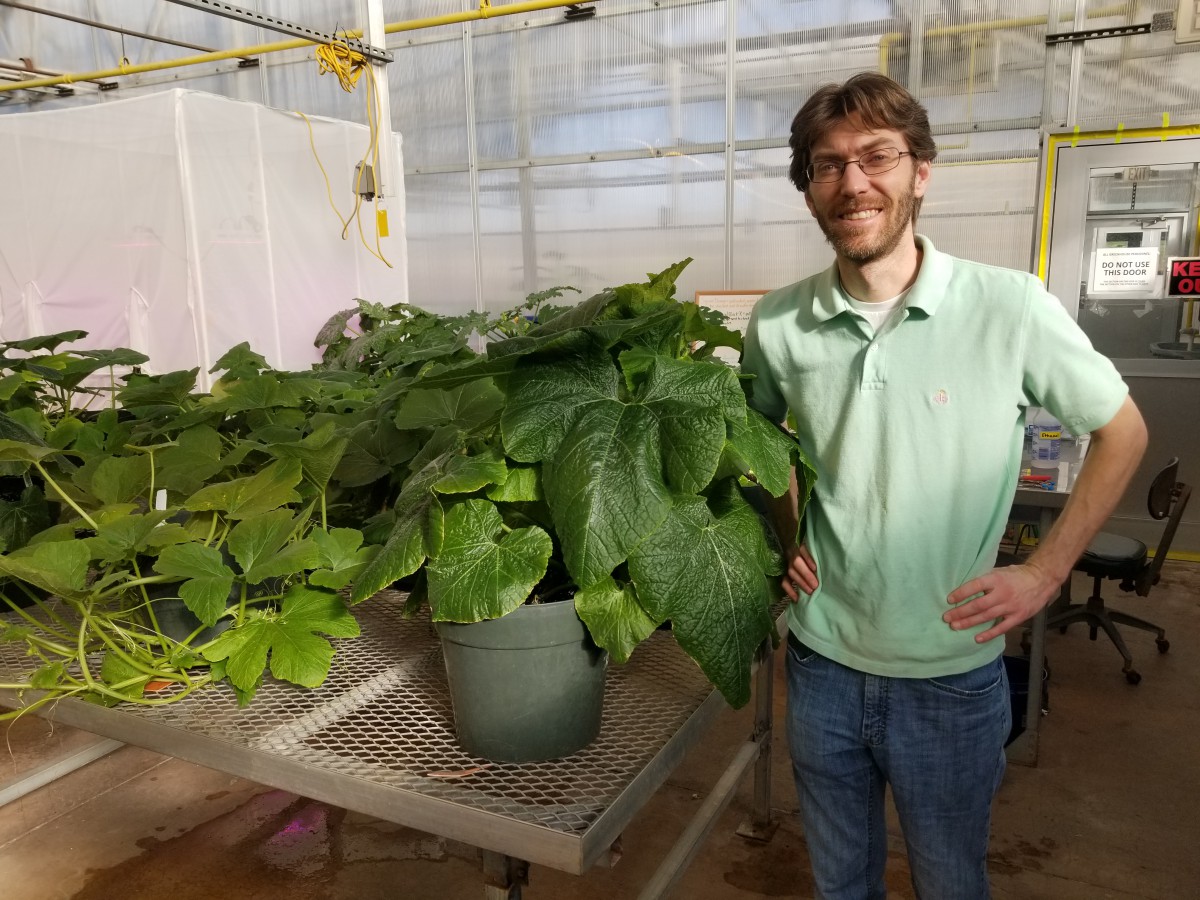 Alex graduated with a B.S. in Crop Sciences from the University of Illinois Urbana-Champaign. He continued his education at Iowa State University receiving two M.S., one in Plant Pathology and one in Plant Breeding and a PhD in Plant Breeding. His previous projects focused on disease resistance breeding, specifically soybean sudden death syndrome. Currently, his research focus is identifying resistance in squash to whiteflies and the viruses they transmit.
Jorge A. Reyes (PhD Student: 2017 – present)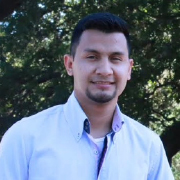 Jorge graduated with a B.S. in Agronomy from Universidad Nacional de Agricultura, Honduras in 2011 and a Master Degree from LSU in 2017. He previously worked on population biology of the aflatoxin-producing fungus Aspergillus flavus and currently, after joining the vegetable breeding lab on the Spring of 2018, his research focuses on early detection methods for the Gummy Stem Blight pathogen (Stagonosporopsis spp.) in watermelons.
Lincoln Adams (MS Student: 2018 – present)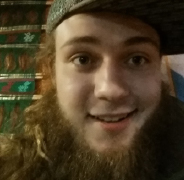 Lincoln graduated with a B.S. in Plant Biology from the University of Georgia. He has previously worked as a greenhouse assistant working on phenotyping soybean varieties for nematode resistance at UGA. He has also worked as an undergraduate researcher in the USDA-ARS Mycotoxin Research Unit working of Fusarium genetics. His current area of research interest is pathogen resistance in watermelon.
Samuel Manthi (PhD Student: 2019 to present)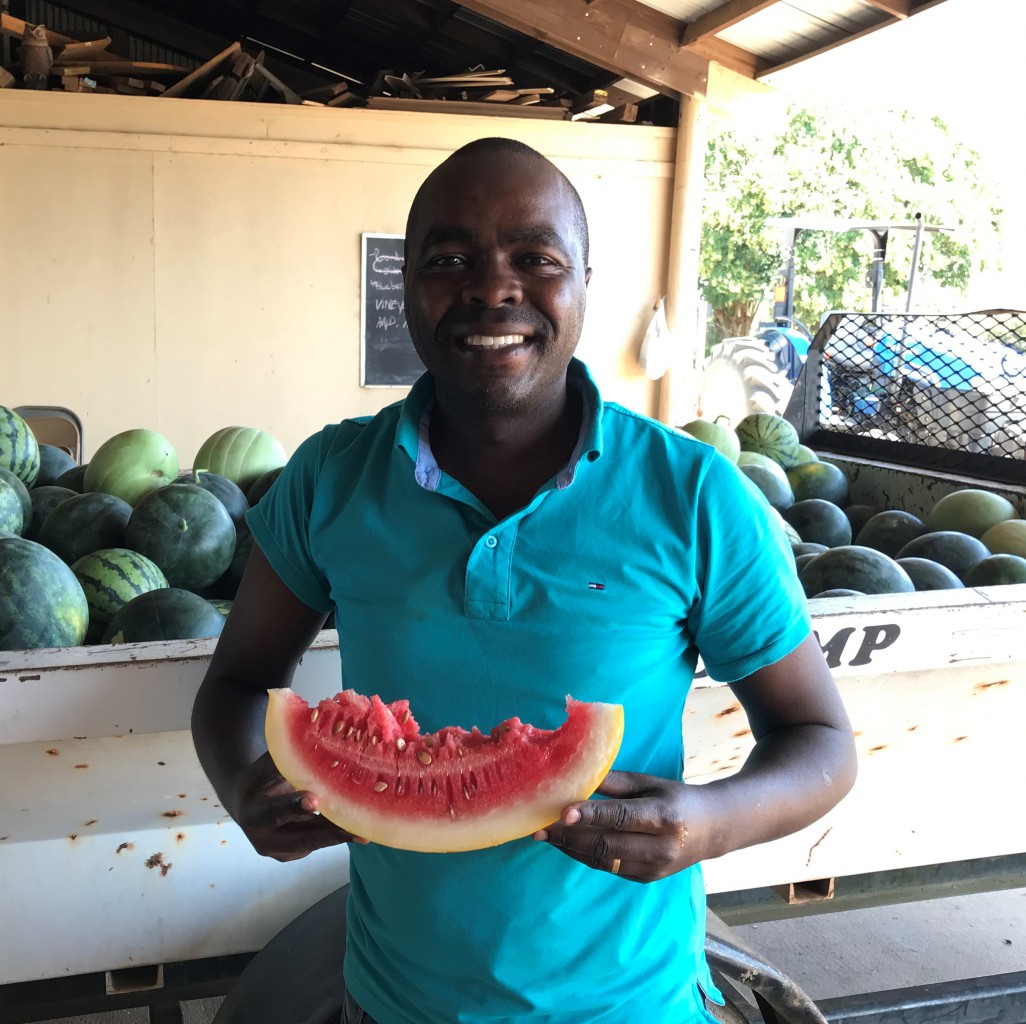 Samuel obtained his Bachelor of Education (Science) at the Egerton University (Kenya) and MSC from the Northeast Normal University (Jilin, China). He has worked on a number of plants including Finger millet, Pearl millet, Sorghum, Pigeonpea and Groundnut at the International Crops Research for Arid and Semi-Arid Tropics (I.C.R.I.S.A.T) Nairobi. His current focus is research on Genes controlling fruit size and shape in watermelon.
Samikshya Rijal (PhD Student: 2021 to present)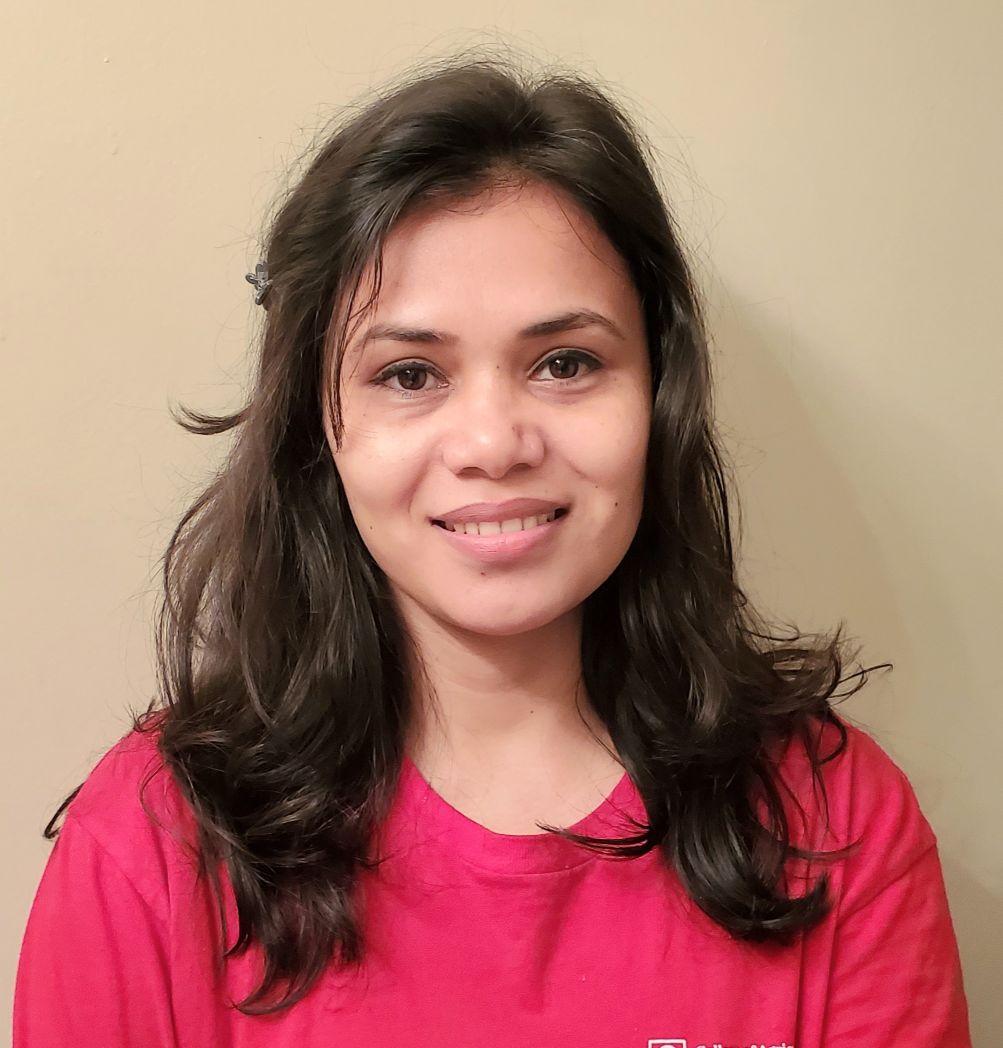 Samikshya graduated with a B. S in Agriculture Sciences from Tribhuvan University, Nepal in 2017 and a master's degree in agricultural sciences from the University of New Hampshire in 2020. Her previous work involved marker-assisted breeding, and tissue culture. Her focus was QTL mapping for the flowering trait in strawberries. Her current focus is QTL mapping and trait introgression of Gummy stem blight (Pathogen: Stagonosporopsis spp.) resistance in Watermelons.
Undergraduate Students
Douglas Vines (Undergraduate Researcher: 2020 – present)
Chloe Wilson (Undergraduate Student: 2021 – present)
Baker Stickley (Undergraduate Student: 2021 – present)
Kaelyn Morgan (Undergraduate Student: 2021 – present)
Former Lab Members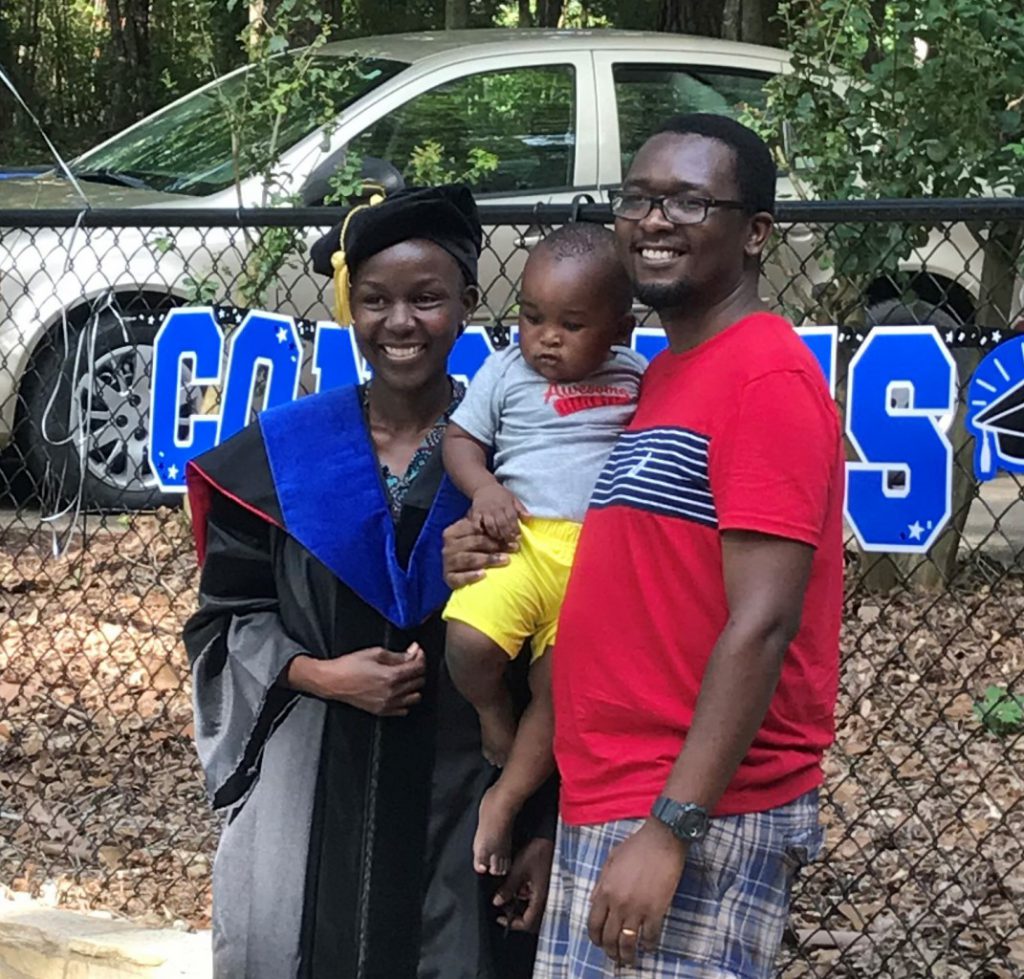 Katie Sandlin (M.S., graduated 2009)
Jason Prothro (M.S., graduated 2009)
Vickie Waters (Research Technician, 2009-2013)
Yihua Chen (Research Technician, 2013-2017)
Ayse Topcu (Researcher, 2017-2018)
Derrick Ousley (REEU undergraduate fellow 2019)
Matt Li (CAES Young Scholar, 2019)
Marin Lonnee (CAES Young Scholar, 2018)
Amaja Andrews (CAES Young Scholar, 2017)
Joshua Thedford (CAES Young Scholar, 2017)
Phyllicia Thomas (CAES Young Scholar, 2015)
Angela Hulsey (CAES Young Scholar, 2012)
Darrica McDowell (CAES Young Scholar, 2011)
Ingrid Brindle (Undergraduate)
Ben Carper (Undergraduate)
Wei-Han (Hank) Chen (Undergraduate)
Taylor Combs (Undergraduate)
Jacqueline Do (Undergraduate)
Erin Gnatt (Undergraduate)
Preston Harden (Undergraduate)
Lillianna Mulvey (Undergraduate)
Sam Lopez (Undergraduate)
Kristie Le (Undergraduate)
Rebekah Williamson (Undergraduate)
Emma Casper (Undergraduate)
Daniel Powell (Undergraduate)
Chase Sherwood (Undergraduate)
Jean Yost (Undergraduate)
Will Hemphill (Undergraduate)
Kristin Adams (Undergraduate)
Ruqayah Bhuiyan (Undergraduate)
Graf Exum (Undergraduate)
Will Groover (Undergraduate)
Dalton Haden (Undergraduate)
Will Hembree (Undergraduate)
Jacob Langley (Undergraduate)
Eric Malaney (Undergraduate)
Dusty Martin (Undergraduate)
Ben McInnes (Undergraduate)
Josh Mickey (Undergraduate)
Jessica Norton (Undergraduate)
Jared Gilstrap (Undergraduate)
Allen Ray (Undergraduate)
Jeremy Ray (Undergraduate)
Angela Riveiro (Undergraduate)
Ethan Roberson (Undergraduate)
Angela Seibel (Undergraduate)
Jarrod Smith (Undergraduate)
Maria Thompson (Undergraduate)
Grace Yu (Undergraduate)