Plant Propagation (HORT 3620) and Inheritance of Plant Traits (HORT 3650)
Offered Spring – annually
Dr. McGregor teaches the genetics section of plant propagation. This section can also be taken as an independent 1 credit hour class, Inheritance of Plant Traits (HORT 3650) by students who are not taking Plant Propagation. HORT 3620 or HORT 3650 is a prerequisite for Plant Breeding (PBGG/HORT/CRSS 4140 & 6140). In the class students learn the genetic basis of many common horticultural traits and how they are inherited. The connection between Mendelian genetics and meiosis is explained. In addition, the effect of plant reproduction on the genetic makeup of cultivars and accessions and its implications for seed propagation and seed saving are discussed. This class has a weekly lab component where students observe various plant traits and apply their knowledge to determine the inheritances of these traits.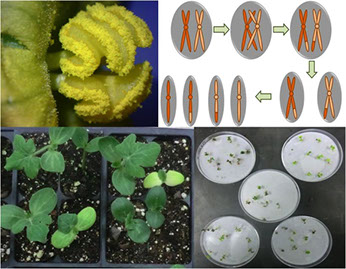 Plant Breeding (PBGG/HORT/CRSS 4140 & 6140)
Offered Fall – annually
This course covers the fundamental principles and theories of modern plant breeding. The history of plant breeding and the need for effective plant breeding in the modern era are discussed. Students will learn about the need for variation and where variation comes from, followed by selection based on phenotyping and genotyping. The course concludes with sections on cultivar release, maintenance, and seed production. A number of lectures by current UGA plant breeders will cover crop specific breeding programs and expose students to breeding in ornamental, horticultural, agronomic and turf crops. View course syllabus (PDF)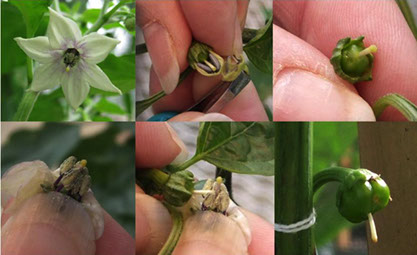 Conservation of Plant Genetic Resources (PBGG/HORT/CRSS 8390)
Offered Spring – even years
The goal of this course is to give students an understanding of the importance of plant diversity and the ways it is conserved and utilized. This course will focus on ex situ conservation and the use of genetic resources in agriculture, conservation and the pharmaceutical industry. Current issues regarding The International Seed Treaty and the ownership of plant genetic resources are discussed. Students also visit the USDA Germplasm collection in Griffin, GA where they get the opportunity to observe ex situ conservation first hand. The format of the course is round-table discussions of relevant scientific literature and individual student presentations of germplasm conservation in selected crops. View course syllabus (PDF)